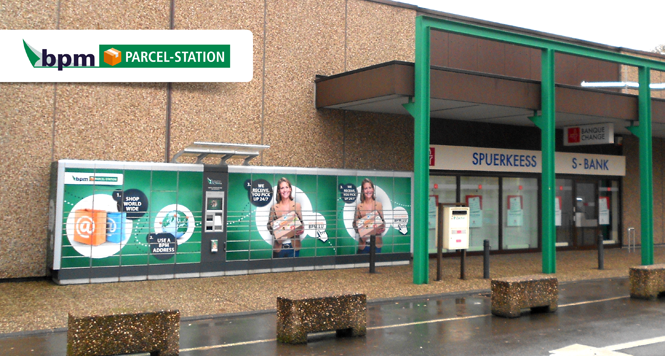 Even more comfort: The Cactus Esch Lallange Parcel-Station has been expanded!
In order to keep up with the growing demand, we have expanded the Cactus Esch Lallange Parcel-Station. This means that we shall be able to serve you even better and faster. We hope that you enjoy the added comfort and better service that the change will provide.
BPM-Lux offers neutral reception of mail and parcels in Luxembourg, Germany, France, Belgium, UK and USA, solving the last mile, ( not at home problem ), as well as cross-border-shopping delivery possibilities and costs, increasing the buying power for end-consumers, and companies, optimizing their stock management.