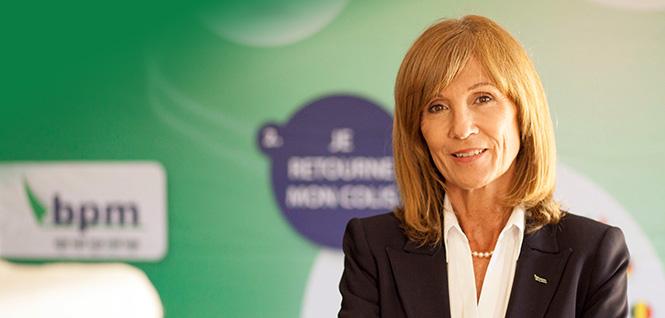 BPM-Lux.com is back under new ownership
Welcome to the new, to your BPM-Lux.com
a Service of BPM Germany Address & E-commerce
Hello,
I am Marcela Thiemann, owner of BPM Germany Address & E-commerce, the new provider of BPM-Lux.com, based in Germany.
I know, We, you as a customer, the staff, and the Thiemann family has had a hard time this year with BPM-Lux. Despite of this turbulent April, BPM-Lux has received so many positive, warm and encouraging comments from customers, employees and suppliers, I was astonished and impressed. This encouraged me to go ahead and continue with the BPM-Lux.com project.
As from today, I am re-establishing the service for you.
I want to thank to all who have send so many encouraging words to the BPM former staff, and my husband to the traditional email address. Some of those messages I want to share with you here.
Also I want to thank to the staff who served BPM-Lux.com customers till the last minute, and beyond, showing their professionalism and loyalty to customers, and the philosophy behind BPM-Lux.com.
As a former customer you surely have many questions. Let me explain the future services and commitments I will offer you as owner of BPM Germany Address, and new provider of BPM-Lux.com.
Paid and not rendered yearly subscriptions will be honoured, I will provide you free membership for the month you already have paid to the old provider, and received no service for.
Paid Credits in advance: I will provide you with logistics services in the amount left open by the sudden service interruption of the former provider. Affected Customers will receive a credit note and start with a positive Credits Balance.
New services, some highlights:
- 8 Reception Addresses, including Italy, Spain, Germany, France, UK, USA, Belgium and Luxembourg.


- Discard Junk Mail free of charge during the first 30 days free storage period via your Virtual Mailbox, before requesting pick up at a Parcel shop, or home delivery to your letterbox via postal mail.


- You can keep your old BPM Nr also for the future.


- Home delivery of Parcels to your preferred address in Luxembourg, Europe and Worldwide.


- A selection of more than 22.000 Parcel shops in Europe to pick up parcels of all carriers on the way home or work.


- More than 1000 parcel shops in Luxembourg and Greater Region, for Luxembourg residents and commuters.


- Consolidate parcels of different carriers and countries into one warehouse and request pickup in a Parcel shop or Home delivery.


- Oversize Pickup Window in Luxembourg and greater region.


- Finally, Unlimited place for short or long term storage, from the postcard to the pallet, container, and more.


- Personal Shopper. We buy and send for you if the shop does not deliver to your residence country. (Check FAQ for details).



I invite you to be a BPM-Lux.com Member again, and to visit the reactivation page here.
You will find more information on the new service and countries served on our website.
Who I am? I have supported the founder and the evolution of BPM-Lux.com in the past years providing the management of the reception address in Germany. Still if my name is new to you, I gathered lots of experience during my past activity and helping customers during the last critical month.
Of course I am supported by my husband, who as Founder of BPM-Lux.com, with a long experience in logistics, remains at my side as an adviser to solve all the forwarding challenges you may have.
Thank you for reading my message. I will be more than happy to serve you in the future.
Let us shape the future BPM-Lux.com together,
Kind regards,
Marcela Thiemann,
MD of your BPM-Lux.com
Owner of BPM Germany Address & E-commerce