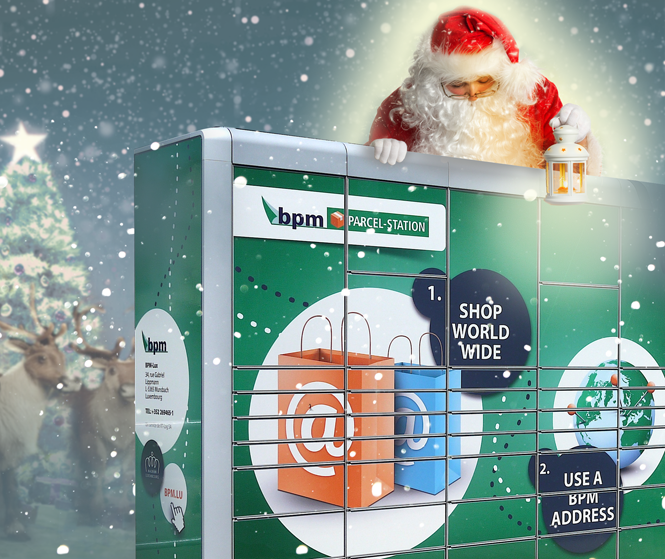 Christmas shopping, stress-free
The Christmas season should be calm and restful, but for most of us, finding the perfect gifts turns out to be a real stressful nightmare: products are sold out or delivered too late.
Just before Christmas Eve you are still racing through the high-streets, feeling more confused than ever? Don't worry, this year will be better, thanks to BPM's online Click and Collect solutions :
With BPM you can receive your parcels in 6 countries, from all courier and postal services. That means you can even shop from retailers who do not deliver abroad. As such, you always have access to the greatest choice at the lowest price.
Local customers in Luxembourg can the comfortably pick up their purchases 24/7 from a BPM Parcel-Station. All other customers can easily forward their shopping to their doorstep by mouse-click, anywhere in the world.
That's how Christmas shopping is meant to be.