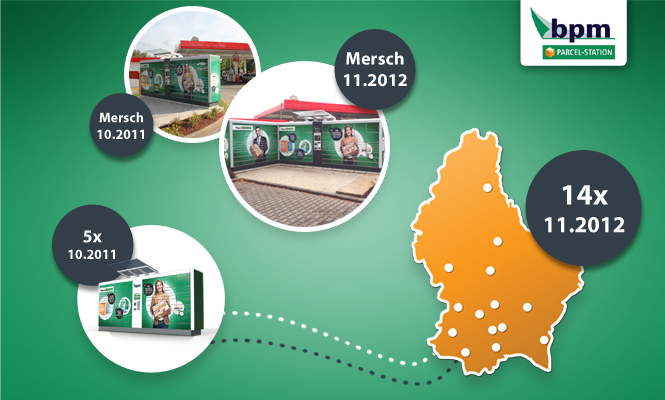 What a year this has been!
While 2012 is slowly but surely coming to an end, we here at BPM are still in awe at what an amazing year it has been.
To put this into perspective, one has to remember that the initial local network launched with 5 BPM Parcel-Stations in September 2011. In less than 11 months the network has grown, reaching a proud total of 14 units!
Not only that. Demand has been so high that the capacity of the Parcel-Station in Munsbach reached saturation after only half a year, resulting in the first major expansion.
The second, and most recent expansion has just taken place in Mersch, where we have doubled the capacity.
While it is fun to look forward and plan the future, we are taking this moment to savour our achievements, for this year has been a grand one.
We wish to thank all our loyal customers for keeping all those parcels coming, and by doing so making BPM even better.