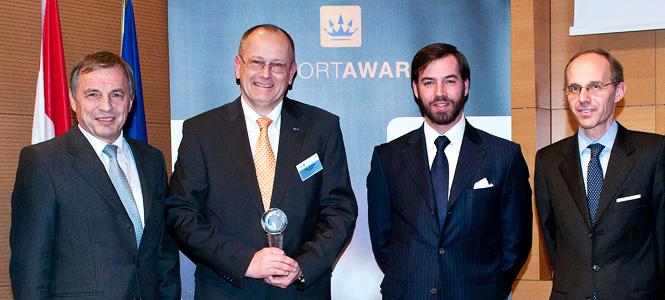 BPM-Lux receives Export Award
BPM-Lux has recently been awarded the 2011 Export Award by the Office du Ducroire and the Luxembourg Chamber of Commerce (partnered with Luxembourg for Business and Luxembourg for Finance). This initiative aims to award outstanding achievement by SMEs.
Mobility and flexibility have become crucial in our lives. More than ever, people need a solution to receive and manage their letters and parcels in real time, even while traveling. Ecommerce and marketplace professionals are also in need of fulfillment and returns management services, with a centralized hub. As it is, Luxembourg is the gateway to Europe and the rest of the world.
In an effort to meet these demands and requirements, BPM-Lux decided to develop a solution for the global evolution by providing innovative, unique mail forwarding, management and scanning services.
By offering their clients postal addresses in the US, UK, France, Germany, Belgium and Luxembourg, BPM-Lux allows clients to receive mail from all types of courier companies. There are no more limits to cross-border shopping, returns and mail forwarding.
For local residents, things have been taken a step further. Parcels from France, Germany and Belgium are automatically transferred to Luxembourg and deposited in one of the many BPM parcel stations available across the country which the customer chose during registration. After being notified of the arrival of the shipment via email or SMS, the customer is free to pick up his or her mail 24/7.